Livestation is a newly launched platform developed by Skinkers Ltd. & Microsoft for distribution of live tv & radio broadcasts over a peer-to-peer data network.

Livestation uses Microsoft's new Silverlight front-end to playback broadcast streams, currently obtainable as a invitation-only private beta for Windows (post your email ID's in comment section for a invitation), the company designs a Mac & windows Mobile version in future, As of now a total of 8 TV & 2 radio channels are obtainable for your viewing pleasure, & more channels are expected in future.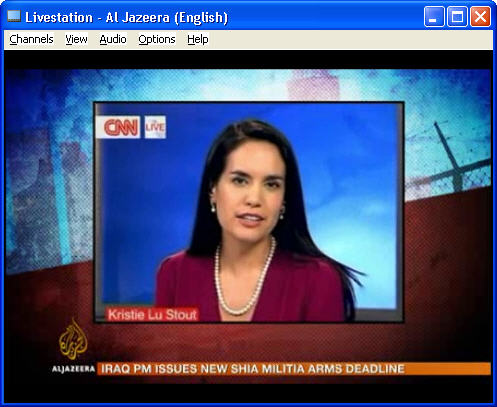 Live TV Channels:

* Al Jazeera (English)
* BBC News 24
* BBC World
* Bloomberg Tv
* EuroNews (English /French)
* Spain 24 (English /French)
* i>Télé (Italian)
* Sky News



Live Radio Channels:

* BBC Radio 4
* BBC World Service

The application is free & needs a high-speed connection to work.